Here are few tips and recommendations for your wedding rings so that everything "runs" optimally. There are a few basic things that you need to think through and decide before buying Wedding Rings. Buying the wedding rings is an experience that should be remembered positively. So leave as little as possible to chance.
You can find the most beautiful wedding rings at jewelers, goldsmiths or wedding ring specialists, where you can also try on your wedding rings. Make sure that you are really with a professional who you feel well looked after. Rely on your gut feeling.
Gather impressions
Think about what you would like in advance. Look what you like on the Internet, in magazines or wedding ring brochures and find your own taste. Don't let friends influence you so much. What color should the wedding ring be, the ladies' ring with stone, which shape do you like best, what type of engraving do you like? Think in advance in which direction you are going. You can find extensive information under the heading "Everything about wedding rings".
Wedding rings, modern or more classic
When choosing your wedding rings, keep an eye on suitability for everyday use and wearing comfort. You wear your ring every day for years. Classic wedding rings can be turned into an eye-catcher with stackable rings.
Pay attention to quality
Your rings are used every day, so you should pay attention to quality and high-quality workmanship so that the color and shape do not change. This pays off particularly when repairs are necessary, such as changes to the ring width.
Budget
Every bridal couple plans their wedding budget differently. A wide variety of priorities are set in cost planning. Every bride dreams of a beautiful dress, a delicious meal and a great luxury limousine as well as the honeymoon.
When determining your budget, you should not forget that you will wear the wedding rings for a lifetime and that the wedding rings will be much cheaper in a direct "cost-benefit comparison" with other items such as cakes, flower arrangements, etc. So think realistically and long-term in your financial planning – you will wear your wedding ring every day for the next few decades.
High quality wedding rings are reasonably priced
As with most other things, your wedding rings give you the value you are willing to invest. You can certainly get rings for little money, but you won't get much pleasure from these rings in the long run. There is a suitable wedding ring for every budget, let us show you the different options and explain the differences in quality so that you can get a better feel for the differences and then understand the price differences. Remember that you will wear your wedding ring on your finger for the rest of your married life.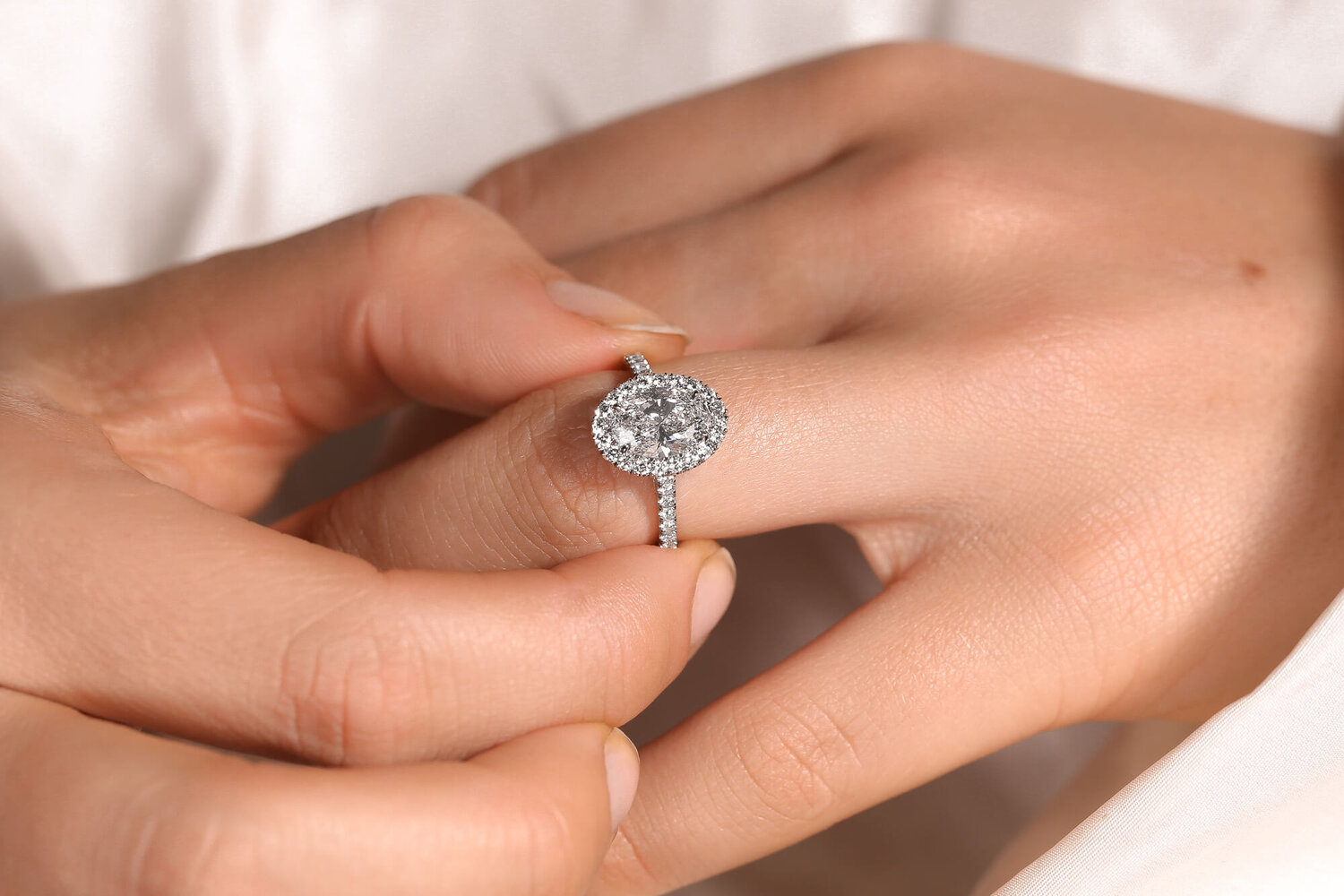 Plan ahead of time
It is recommended that you start choosing your wedding rings about 6 months before the wedding so that the rings are included in your budget. On the other hand, the range is huge and the production of the rings also takes a certain amount of time. In any case, come to the "fitting" some time before the wedding so that there is still enough time for any changes. It is also not a problem if the rings are ready a few weeks in advance, with a good jeweler you can leave them there until shortly before the wedding.
In a good mood in peace and quiet
Take the time to choose your wedding rings. Avoid the hustle and bustle; these are not a good requirement when buying your rings. It is best to be rested and in a good mood on this day, as there will be a lot of information and decisions. This makes buying a wedding ring a very special and unforgettable experience.
Have you seen a dream ring?
Try it on. It is important to be open to any changes, so that it really becomes the ideal ring for you. Be ready to compromise. After all, it can be that two different "dreams" collide.
Think about the future
When buying a wedding ring, clarify whether subsequent changes in width, adding stones, etc. are possible later. Let the jeweler participate in your "expansion requests" so that you will receive extensive advice and information and will not be surprised later that certain changes may not be possible.
Comfort
Don't make any compromises when it comes to carrying comfort. If you do not like the ring when you "try it on", it will not fit any better in the future either. You should feel good immediately and you can only get the real feeling through real rings. A wedding ring is ideal if you can hardly feel it or not at all. Of course, it must be taken into account that someone who has never worn rings before generally has to get used to this feeling first.
Crowning: inner rounding
Most couples find the inner rounding (crowning) very pleasant. Ask for differently cambered rings, as not only the different finger shapes but also the feeling. This is the only way to get the best comfort for you.
Buy according to type
In addition to your individual taste, you should make sure that the ring suits your type. Their appearance should be considered when choosing the color, shape and stones. A delicate finger can rarely stand a bulky ring and a narrow ring on a strong man's hand is usually not suitable either.
Note the color type
When choosing the color, pay attention to its effect. Every color radiates something; gold looks calm and cozy, blue and silver are dynamic colors. Every person can be assigned a color type, so the color of your rings should be chosen accordingly. Let an experienced jeweler help you, he will be happy to show you the different colors.
Engravings: excuses pointless
An engraving is a very good memory aid for you or your future partner, not to forget the wedding date – if it is engraved. This reminder helps to celebrate this special day again and again. External engravings are original ideas and offer additional space for your own creative ideas. The laser engraving gives you the opportunity to have your own drawings, handwritten items, your fingerprint or entire poems (micro-writing) lasered into your wedding ring.